Parking Information
Parking is currently only available in Premium Lot 1. Please use this lot for all long-term, short-term and ADA parking. Premium Lot 2, Premium Lot 3 and Economy Parking are temporarily closed. Premium Lot 1 will be charged at Economy Lot rates.
Whether you're traveling for work or pleasure, the Paine Field Passenger Terminal is pleased to offer an array of parking options to suit your needs. If you've recently parked at the passenger terminal and require a receipt, you may request one here.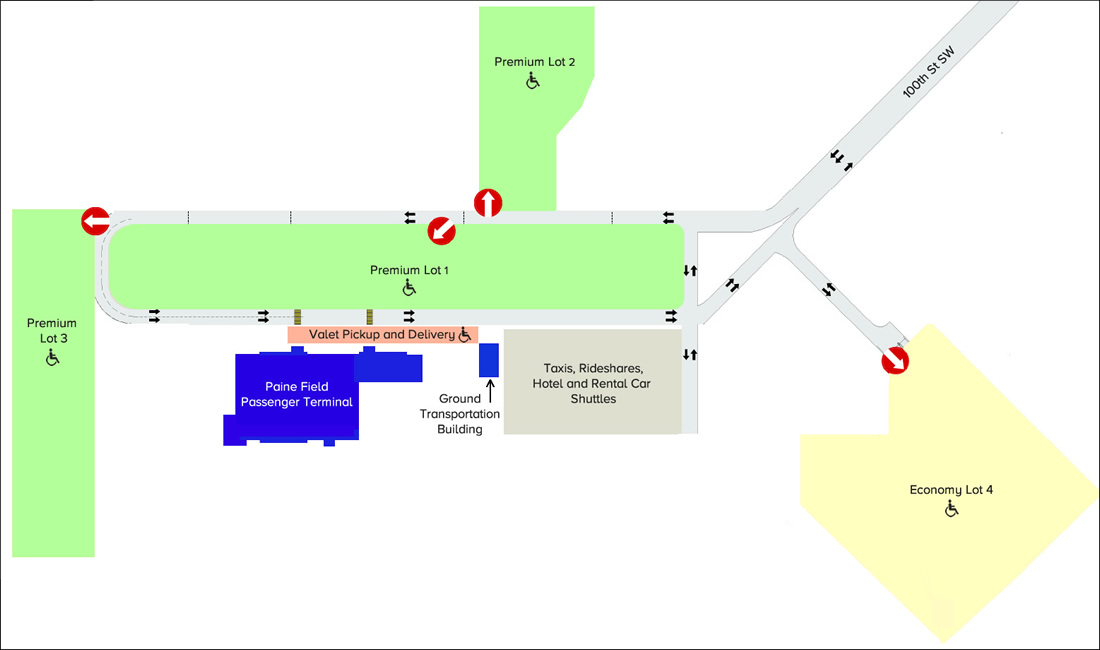 ---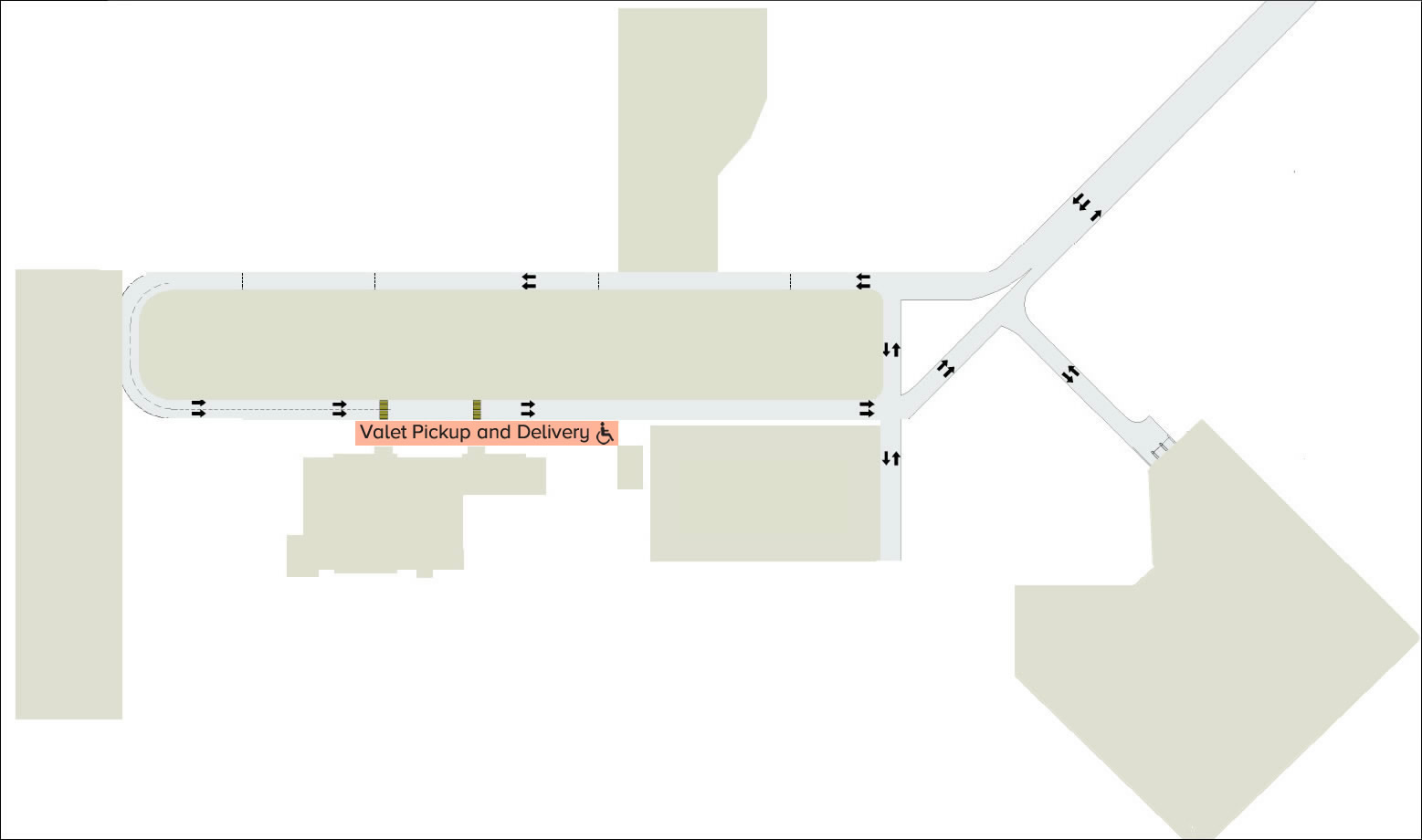 Valet - Temporarily unavailable
Due to the current COVID-19 pandemic, the valet service has been temporarily suspended as a precautionary measure in an effort to preserve the health and safety of guests and staff. We look forward to being able to provide our guests with this service again in the near future.
---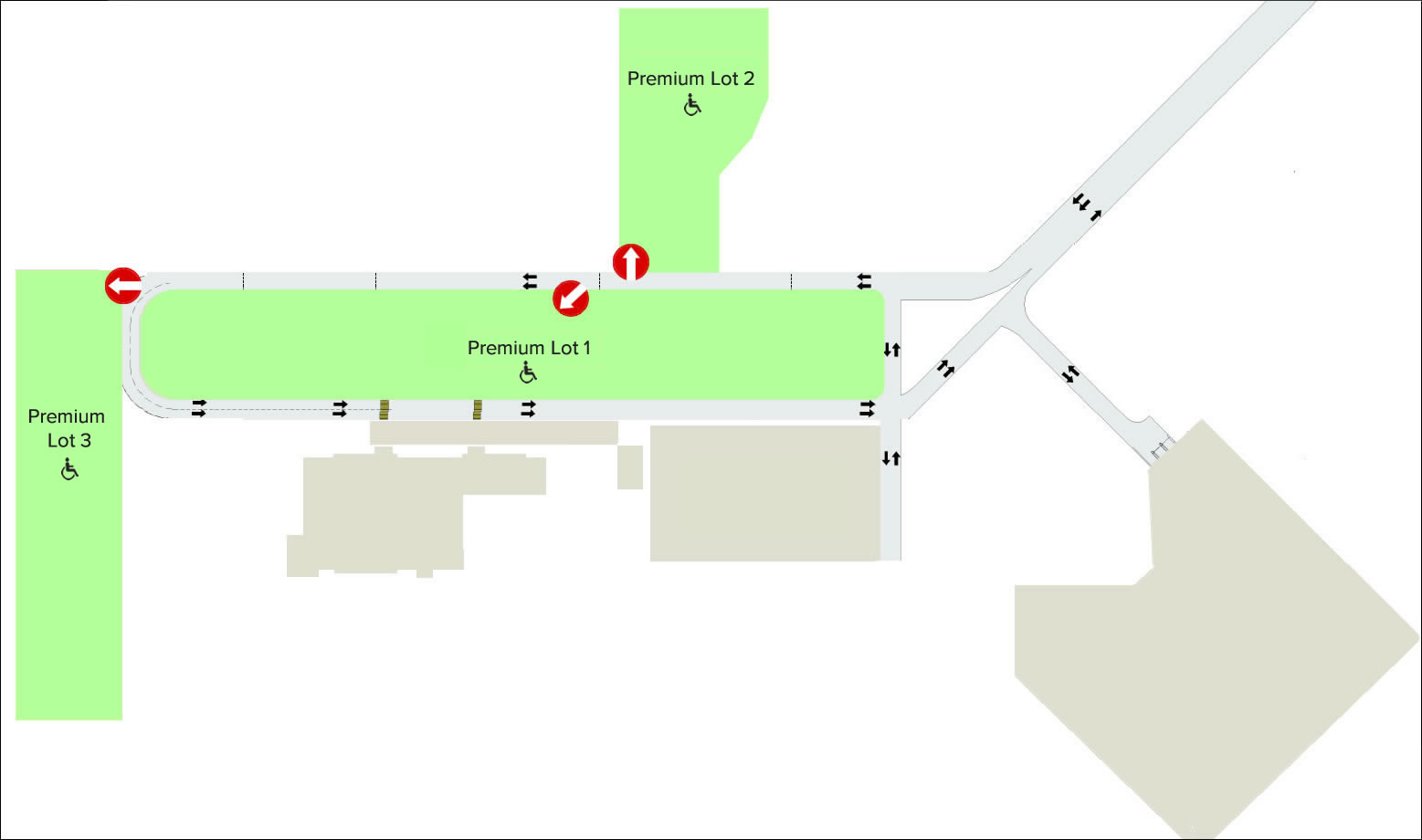 Premium
$5 Each 30 minutes until daily max $20
Select your own space at one of two uncovered lots directly adjacent to the terminal entrance. ADA parking is available in all three Premium lots. Posted rate structures apply.
Weekly Parking Discount
We're pleased to offer a discounted weekly rate of $150 (or two free days of parking) to travelers parking in our premium lots. Park for seven days, and when you insert your ticket at the pay station you will only be charged for five.
Current Lot Availability
Premium Lot 1: 185 spaces

---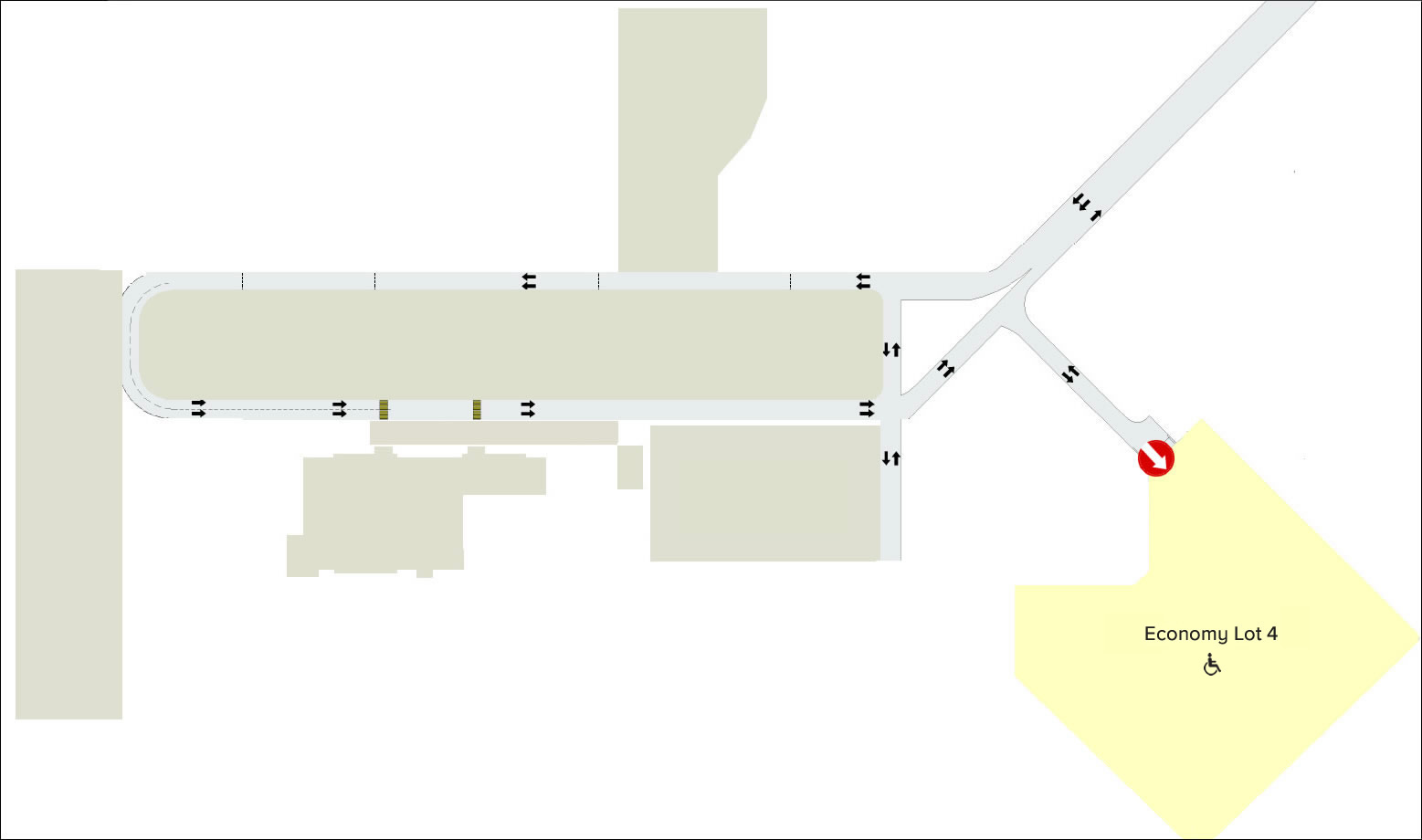 Economy
$5 Each 30 minutes until daily max $20
Self-park at a dedicated lot that's a five-minute walk from the terminal entrance. First- and second-day rates will be charged in $5 increments up to the daily maximum of $20; flat day rates of $20 begin on the third day. ADA parking available.
Lot currently closed.
---
Pickups & Dropoffs
Vehicles may stop briefly at the curb for pickups and dropoffs, but be careful not to stop in a restricted area as citations will be issued. Curbside parking is not allowed. Please do not leave your vehicle unattended at the curbside.
If parking in the terminal parking lots, you may wait for your party in the baggage claim area in Arrivals. Only ticketed passengers are allowed beyond security checkpoints.
Additional Info
RIDESHARE: Click here for Uber & Lyft drop off and pick up details.
EXTENDED STAY PARKING: Travelers planning to park for more than 30 days must make special arrangements with the terminal in advance. Check back soon for contact information for extended parking booking. Without these arrangements, the vehicle may be considered abandoned and could be towed at the owner's expense.
MOTORCYCLES: Passengers wishing to park motorcycles will pay the same parking rates as noted above.
BICYCLE PARKING: Those wishing to store bicycles at the terminal are invited to utilize one of the bicycle racks located in front of the rideshare building.
ELECTRIC VEHICLE CHARGING: We are pleased to offer four free electric vehicle charging stations located in the premium parking lot directly across from the terminal entrance.
ADA PARKING: ADA accessible parking is available in all of the terminal parking areas. Guests with disabilities may also use the Valet Service at the Economy self-park rate. Vehicles must properly display valid disabled parking permits. For additional ADA accessibility information, please click here.